I believe that choosing a place to live is one of the most important decisions we make in our life. It has an impact on everything in our life. It determines how much time we will spend on commuting, what kind of people we will meet, what kind of relationships we will have and kind of the lifestyle we will have. People choose where to live based on the main factors like housing costs, time of commuting, accessibility of public transportation, aesthetic and quality of the environment. In this article you can find interesting data and statistics about living in different areas in Berlin.
Main factors:
Price:
Let's start with the main factor – the costs of living. How much money you need to pay depends heavily on the size of the apartment and the location. This interactive map prepared by Berliner Morgenpost helps you can easily estimate what part of your net salary you will have to spend on rent. Enter your net income and the size of the apartment you would like to have and compare different regions.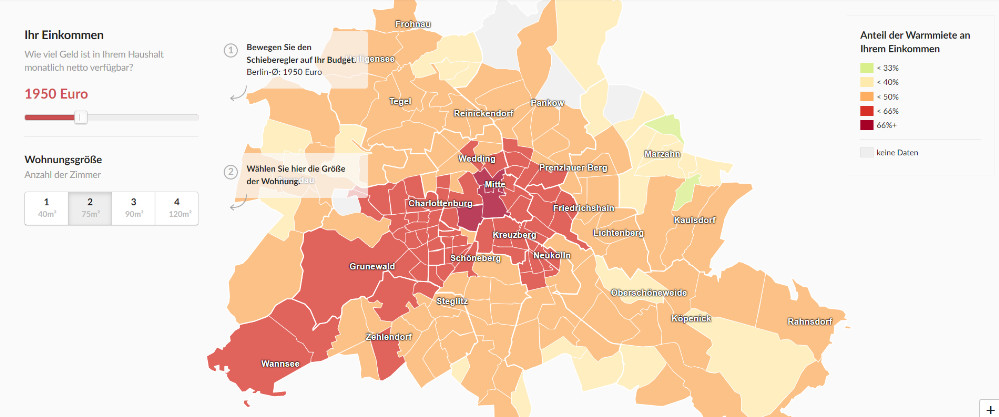 Every year Immobilien Scout 24 makes Miete Map, which gives you a clear overview of the average rental prices of a 70 m² apartment in Berlin, based on S-banh network system. Rent is Kaltmiete, which means costs such as water, property tax, gas, electricity, and waste disposal services. Check the map here.
Noise:
One of the toughest factors to measure and observe at first is noise. You might not know that the small, next corner bar has really loud concerns on Thursdays until you're all moved in. Under the link, you will find the map, which can tell you how loud your potential home might be. Put your future address and see the number of decibels during the day and night. The map also includes noise made by the aircrafts taking off and landing in the vicinity.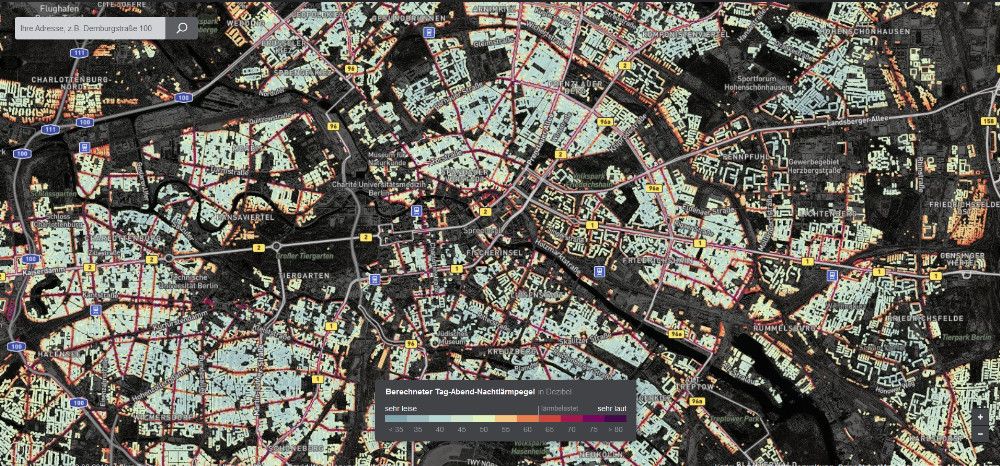 Public transportation:
Berlin has a very large public transport system that is most of the time very reliable. There is an S-Bahn ring around the city making and it is possible to make a whole circle in one hour or less. There's also an east-west line and a north-south line, maximizing connectivity. There are 10 U-Bahn lines that cover most of the city. The rest is connected by bus or tram. If you want to see how far you do you have to closest stop and where you can get from your potential place, check the map here.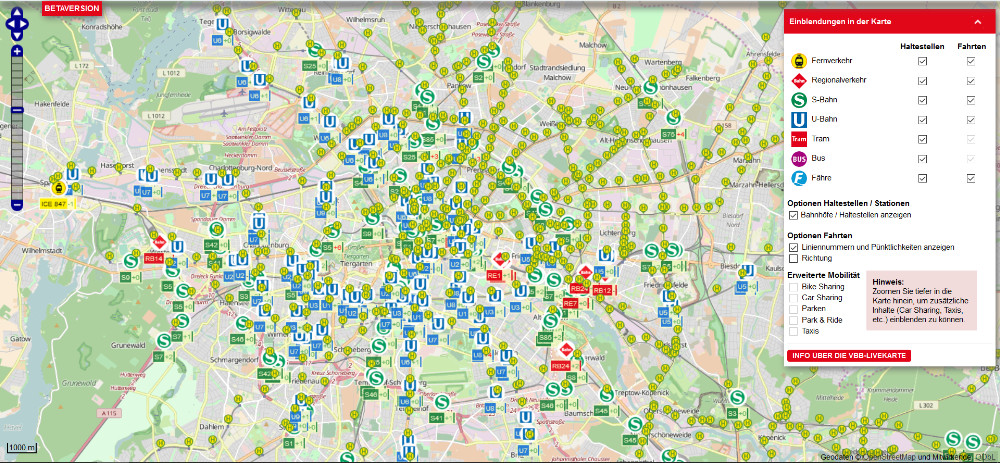 Age of the building:
Do you prefer to live in altbau, the block of flats or modern apartments? At some point, every house was once a new building. The map shows, in which decades today's Berlin was created – block by block. Discover how old is your environment and form each times building were created.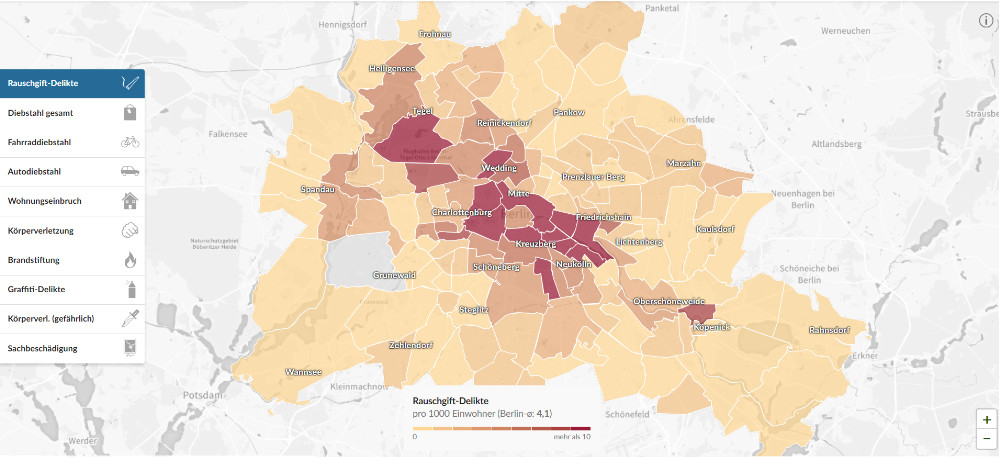 Safeness:
Compared with other major cities in Germany or around the world, Berlin is considered a safe city. So it's no surprise that visitors to our city also feel safe here. But there are still a few things you should look out for to stay safe. On this map, you can check how dangerous is your district and what types of crime happening most often there.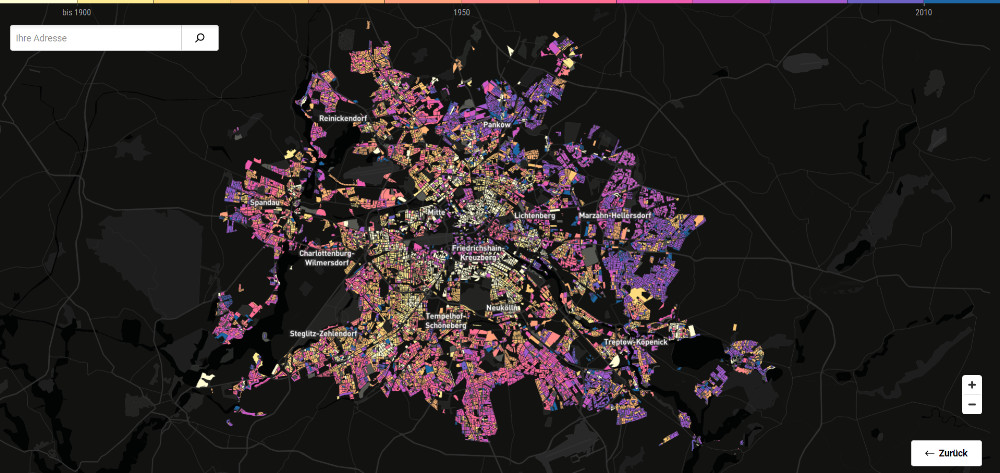 Bike thieves:
The bike culture is quite big in Berlin, there are around 500,000 daily bike riders accounted for 13% of total traffic in 2010. The city has a highly developed bicycling infrastructure and it is estimated that Berlin has 710 bicycles per 1000 residents. Among cities with more than one million inhabitants, Berlin is a metropolis with one of the highest rates of bicycle commuting in the world. Such a big amount of bikes is attracting thieves, this map shows which areas bike were stolen the most often.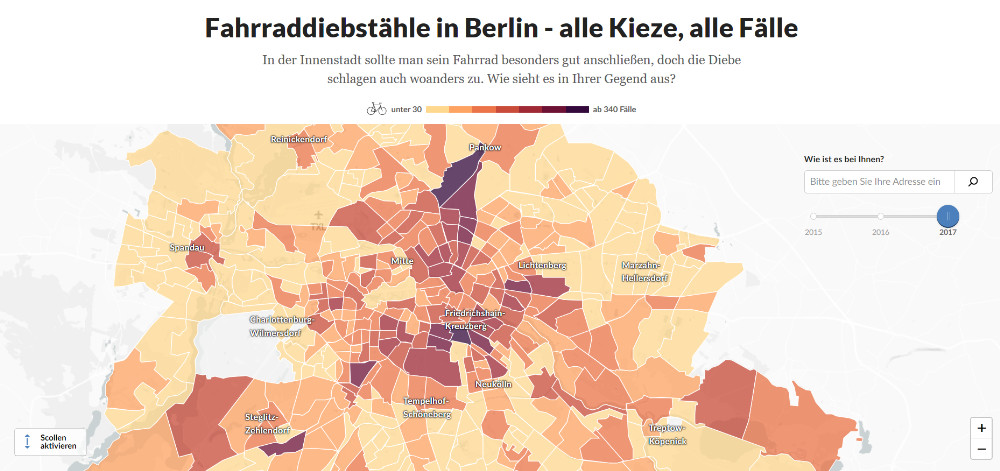 Do you need help, Nomad?
Are you looking for an apartment in Berlin from abroad? Maybe you need somebody to check the flat for you and see if localization fits your preferences and needs? I can help you out with that and do the scouting for you. book the consultation to avoid surprises.