The worst part of the relocation is moving all your belongings from one place to another. It could be a big pain in the a… back. Limited to the space in the car or travel bag size, we have to carefully select what to take and what to leave behind and then we are arriving in a new place without almost anything, but what if… we could have set of the furniture that we can easily assemble and disassemble and take them always with us?  
concept
Elena Bompani Italian designer came out of the idea a flexible furniture system that would instantly make a new abode feel like home, she was inspired by the fact that she had moved 13 times in 25 years.  "We have more flexible lifestyles now, less anchored to the places, and within a few years [one] can happen to move many times. I think about my own experience, or that of many people I know, and that every six months I'm living in a different place," she says.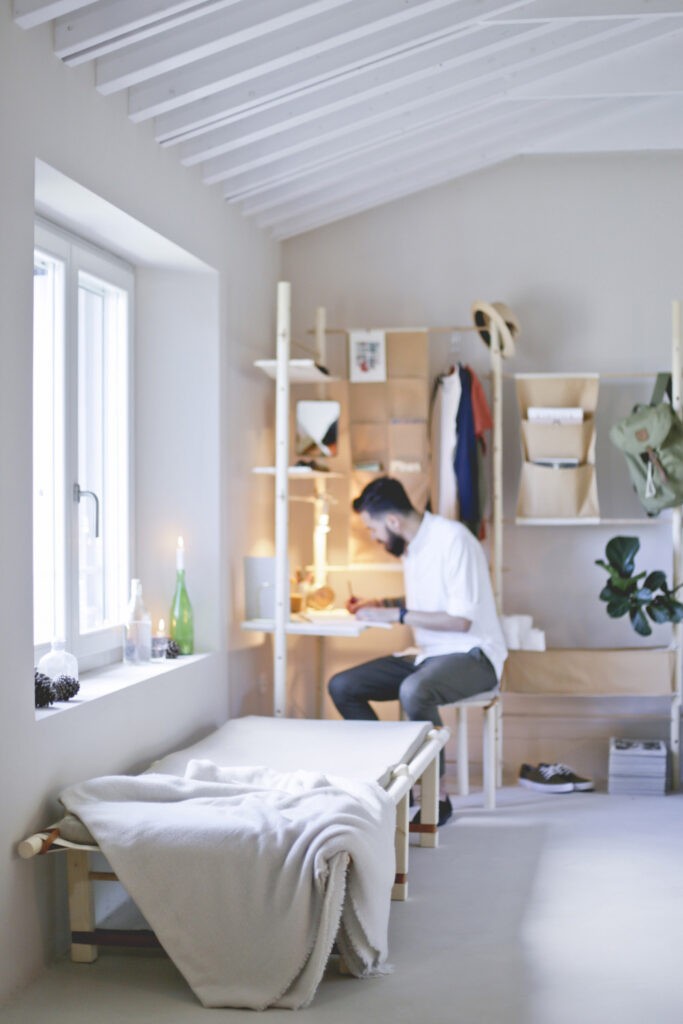 Itaca it's a simple and flexible nomadic furniture system that recreates a private space with simple modular elements, Itaca can be easily personalized and can take several configurations, adapting to space and needs. The design, made from fabric and wood, can be used to make a bed, a table, a wardrobe and additional storage and it can be assembled without any tools.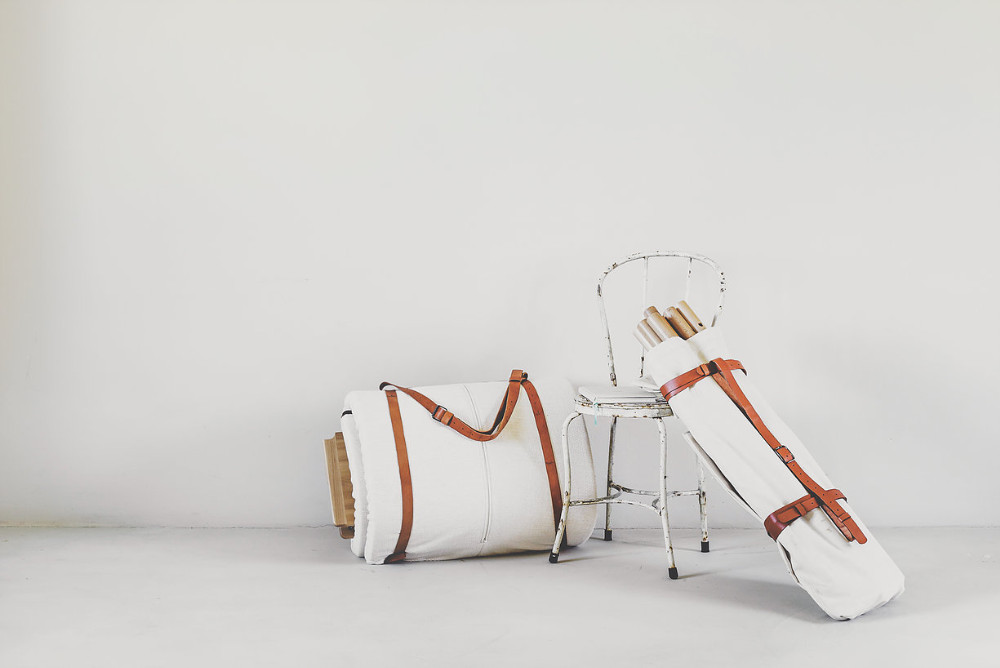 Itaca is inspired in the materials and colours to the objects brought in the past by nomadic shepherds during the transhumance, and to old nomadic artisans. "I think you always feel the need to carry around a piece of your own history, of your land, in order to have roots in one place and branches growing in any direction – this was wanted I wanted to explore with Ithaca."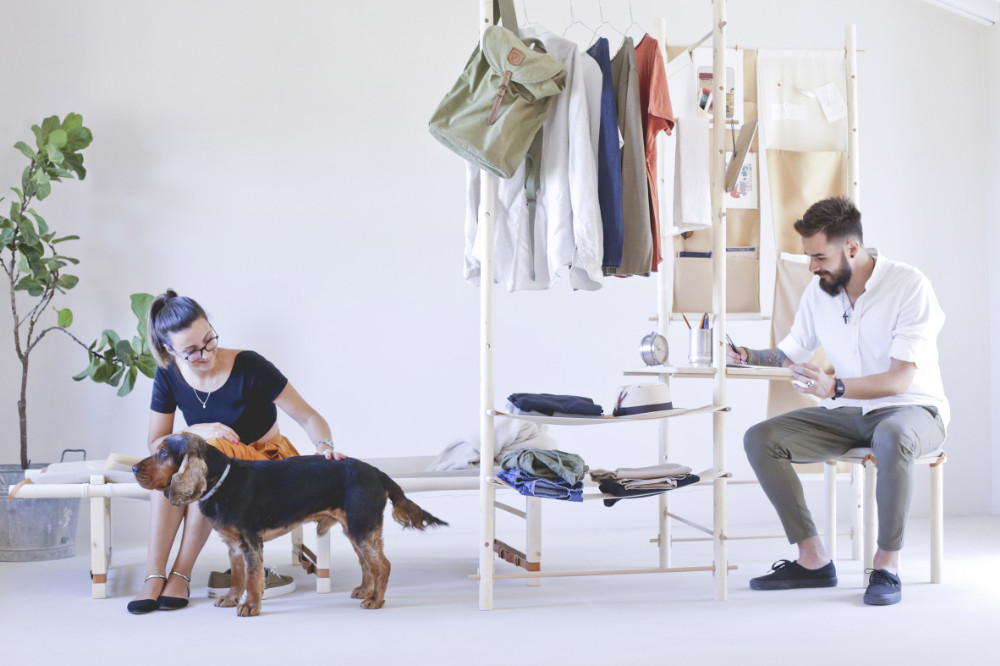 "Today, more than ever, the house is no longer a specific place but a feeling, a small cosmos that can be anywhere. The objects are often not only 'tools', but rather the things with which we establish relations, to which we tie memories. They are important because they are apart of our identity," Bompani says.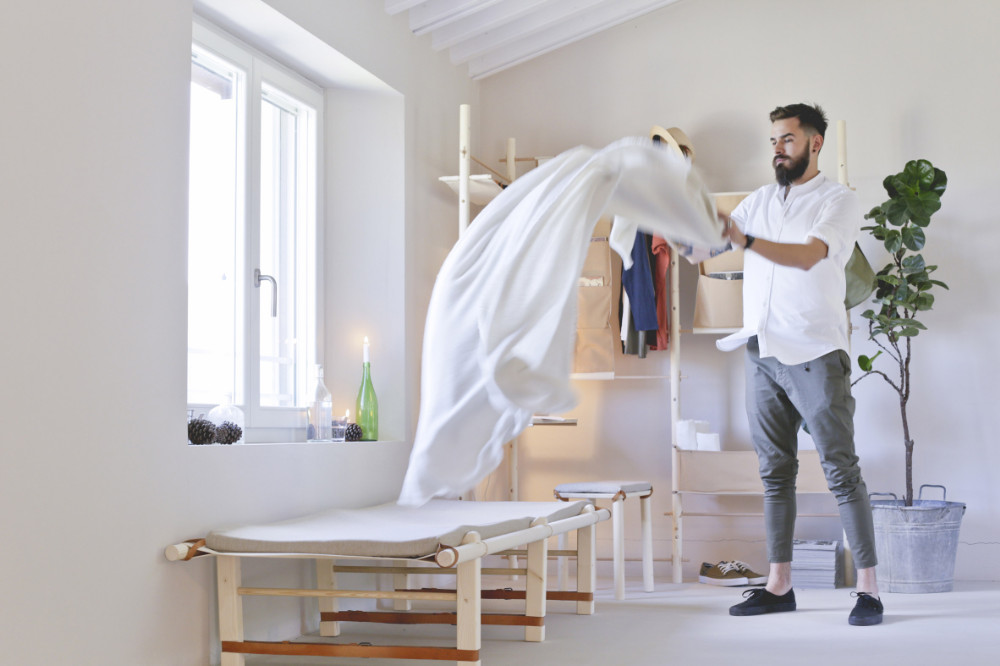 The easy-to-assemble structure is held together by leather belts and comes with linen pockets, shelves, and boxes to allow for customization. The daybed is made from beech wood, making the system lightweight and easy to transport.